Friday, September 15 at

6:30 PM

–

10 PM at t
he Carolina Inn
#CHTOpeningDoors
Reserve your spot and travel with us once again to Las Vegas here in Chapel Hill. Come enjoy games, raffles, and both silent and live auctions – all while supporting the important work of Community Home Trust!
What to wear? Las Vegas Glamour – Be Creative!
Join us at The Carolina Inn in the John Sprunt Hill Grand Ballroom and delight in dishes prepared especially for our guests by Chef Brandon Sharp. Complimentary wine and beer will be served, and a cash bar will be available.
---
Avoid service fees for your ticket purchase!  Simply forward a check (made payable to Community Home Trust) and the names of those in your party to:
            Opening Doors, Community Home Trust, PO Box 2315, Chapel Hill, NC 27515
Deadline for Receipt in Office: Friday, September 8.
---
THANK YOU TO OUR SPONSORS
VENUE SPONSOR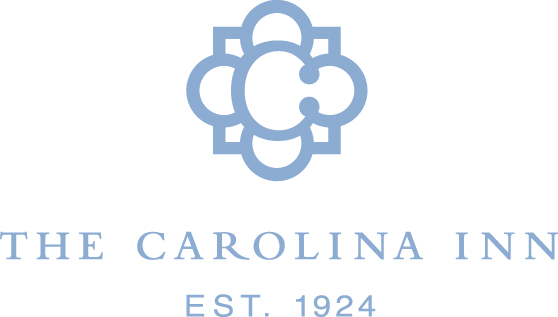 COMMUNITY BUILDERS
BLUE HERON       ♦       CAROLINA SQUARE       ♦       EAST WEST PARTNERS       ♦       UNC HEALTH CARE
SUSTAINERS
AIG   ♦   Belmont Sayre   ♦   David Brehmer & Megan Matchinske
Suzanne and Matt Case   ♦   Cresha and George Cianciolo   ♦   Coastal Credit Union
Glen Lennox Delaware   ♦   Granville Towers   ♦   Investors Title Insurance Company
Janice and John McAdams   ♦   Terry Noah & Margaret Helton
Florence and James Peacock   ♦   PHE, Inc.   ♦   Frank and Kaola Phoenix
PNC Bank   ♦   Edith and Sheldon Wiggins   ♦   Lynn York & Alan Hirsch
PARTNERS
Bagwell Holt Smith PA  ♦  Beemer, Hadler and Willett PA  ♦  Gloria Beissinger  ♦  Moses Carey & Peggy Richmond

Carol Woods  ♦  Robert Dowling & Bethaney Dale  ♦  Duke Energy  ♦  Eller Capital Partners  ♦  FurnitureLab
Sally Greene & Paul Jones  ♦  Wight Greger  ♦  High & Rubish Insurance Agency  ♦  Debra and Brad Ives
Jennifer and Stephen Jackson  ♦  MebTec Technology  ♦  Gordon Merklein & Catherine Duncan  ♦  Michael Parker & Linda Prager
Pat Phelan, Edward Jones  ♦  Piedmont Health Services  ♦  Ram Real Estate  ♦  Residence Inn by Marriott, Chapel Hill
Bill and Jamie Rohe  ♦  Robert Saunders, Brooks Pierce Law Firm  ♦  Robert Seymour  ♦  Shared Visions Foundation
SunTrust Bank  ♦  Rosemary and Gary Waldorf
SUPPORTERS
Keith and Karen Aldridge ♦ BB&T ♦ Christine and Robert Berndt ♦ Jennifer and Jack Boger ♦ Bold Construction
Margie and Ken Broun ♦ LeAnn and C. Gordon Brown ♦ Corporate Investors Mortgage Group ♦ Lori and Jim Eichel ♦ Enitech
Matt and Reggie Fajack ♦ Jennifer Ferris ♦ Kevin Foy & Nancy Feder ♦ Gary Gaddy & Sandra Herring ♦ Allison George
Michael Giarla & Ellen Michelson ♦ Jeff Herrick ♦ Kathleen and Carl Hoffmann ♦ Lynne Kane ♦ John McGowan & Jane Danielewicz
Elisabeth Miller ♦ Kellye and Bobby Murphy-Sons ♦ Aaron and Sonja Nelson ♦ Gene Nichol
North Carolina Housing Finance Agency ♦ Pam Herndon, State Farm ♦ RE/MAX Winning Edge ♦ Bruce and Cynthia Runberg
Emma Seymour ♦ Slice Interactive ♦ Eric Stein & Maxine Eichner ♦ Fred and Ramelle Stevens
Bob and Cindy Stoothoff ♦ Tucker Bria Wealth Strategies ♦ Kathy and John Tyrrell ♦ Ted and Betsy Vaden ♦ Roger Waldon